Jimmy Fallon's 5 Days of Christmas Sweaters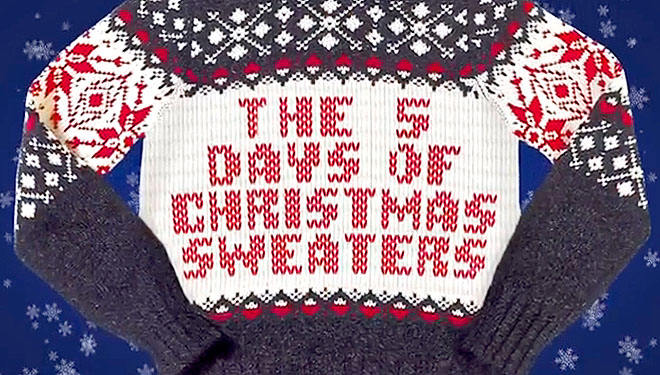 Last year there were 12 Days of Christmas Sweaters, but it appears Jimmy Fallon has cut his traditional holiday sweater giveaway by several days, narrowing it down to the 5 best sweaters of 2013 to give out to his fans.  Day 5 represents a new standard in ugly holiday apparel, that's for sure!
Wonder if he will carry on the tradition next year as host of The Tonight Show?